Венгрия
Чтобы получить МВУ в Венгрия, следуйте этим простым указаниям:
1. Нажмите на ссылку национального представителя по медународным правам

2. Следуйте инструкциям вашей национально ассоциации
Подать заявку на CPD: Паспорт для вашего автомобиля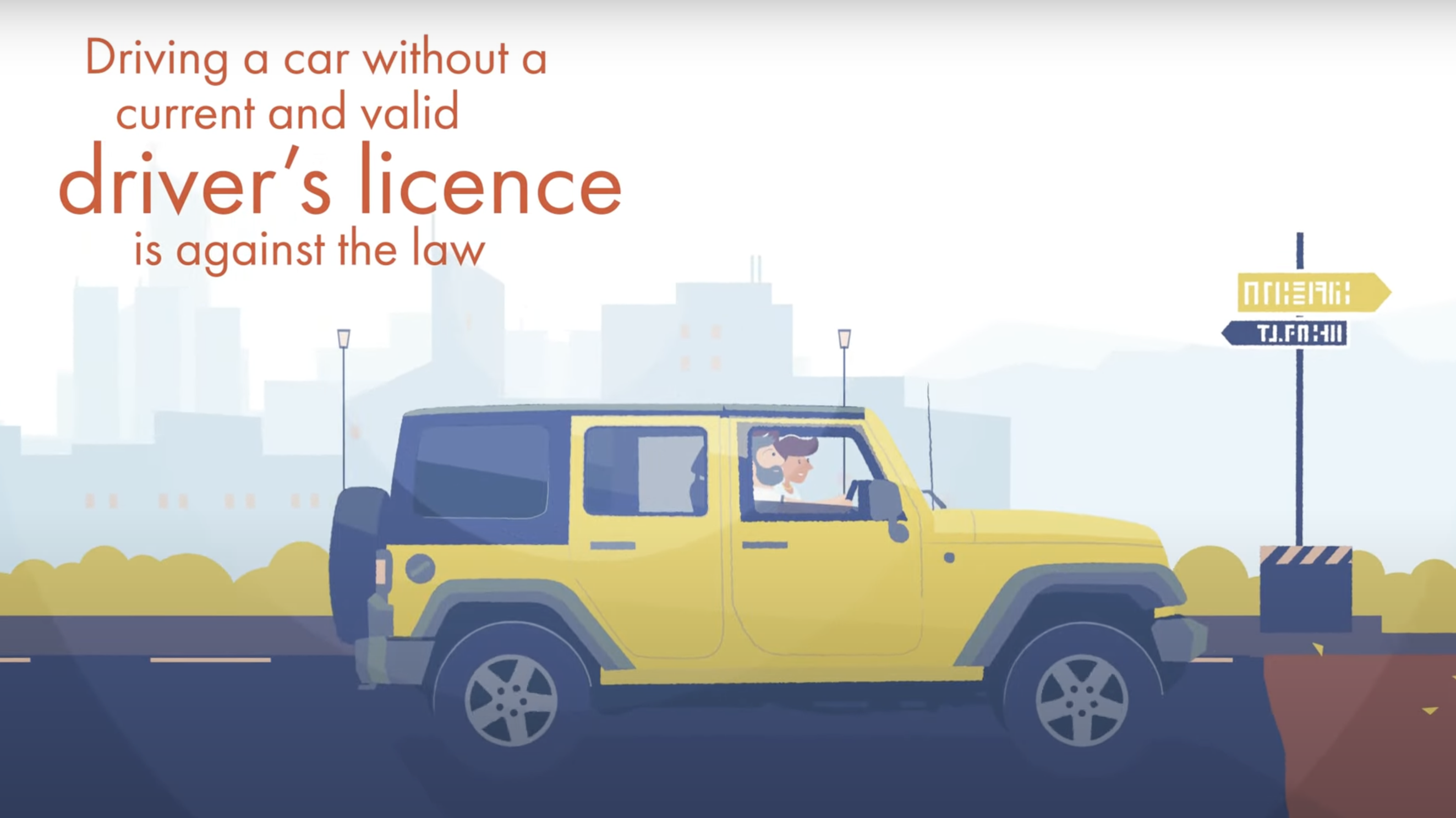 Зачем мне нужно международное водительское удостоверение?
International Driving Permits (1949, 1968)
How to Get an International Driving Permit in Hungary? 
In Hungary, the authorities will exchange a driving licence issued by another EEA State at the request of the user or his/her proxy without having to go through any certification procedure. This can be done at any district government document office, government information centre or the Personal Customer Service Centre at the Central Office for Administrative and Electronic Public Services.
Contact details
| | |
| --- | --- |
| Organization's name | Phone number |
| Central Document Office | +36-1-550-1858 |
| | |
The application may take place at any district Document Office, or the Central Document Office (Budapest District XIII, Visgerádi utca 110).
At the latter location, an appointment must be booked beforehand via phone, on the call number 1818 (00 36 1 550 1858 from abroad), via e-mail on 1818@1818.hu, or on the website below:
https://ugyintezes.magyarorszag.hu/okmanyiroda/idopontfoglalas/okmanyiroda
All other offices receive clients during their opening hours without previously reserved appointments. You may view the full list of offices here:
Information about an IDP in Hungary
An international driver's permit may be given to the owner of a driver's licence, issued by the state of Hungary, or any other state which has joined the 1968 Vienna Convention on Road Traffic.
The application may be submitted by the licence's owner in person, or by proxy: in the latter case, the original power of attorney ("meghatalmazás"), written in Hungarian language and verified by the signature of two witnesses, should also be presented to the authority.
The data contained within the international driver's permit is regulated by Annex 7 of the Vienna Convention on Road Traffic, and is the same for all licence owners.
For the application, the following documents shall be presented:
—          the original, foreign driver's licence, if the international permit will not be issued based on a Hungarian one;
—          the client's personal identification documents (passport or ID card) – presenting the driver's licence is not mandatory in any other case except the one above;
—          an address card or residence permit;
—          a pair of 35x45mm printed photographs;
—          the service fee may be paid at the office by cash or credit card – the sum is 2300 HUF.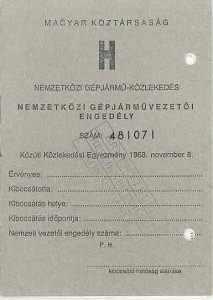 IDP Sample